COMMUNICATION
PRESENTATION
NETWORK
Because words
are powerful.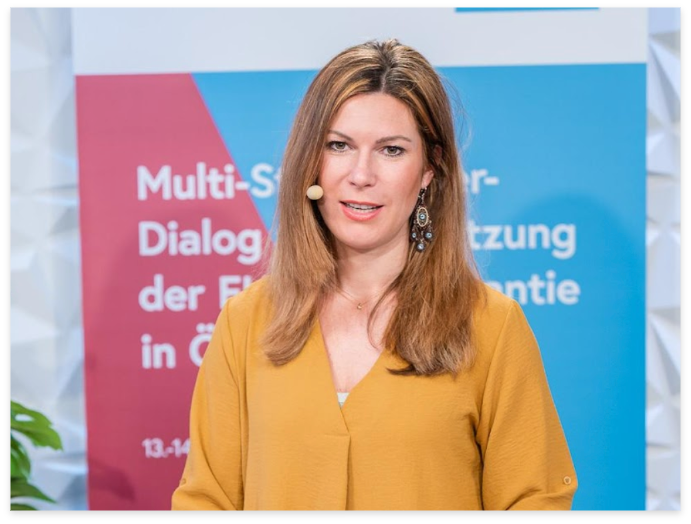 Communication is probably the most important connection between us.
We are constantly communicating – with our gestures, our facial expressions, our words – and we even communicate when we are silent (which is sometimes worth a fortune). Thus, our communication has a powerful impact on our environment.
Our words are incredibly powerful and effective as well. Both, written and spoken. They can hurt. They can manipulate, frighten or unsettle. They can reconcile, connect and comfort. Our words can motivate and inspire other people, move them deeply and touch them in a positive way.
In communication, the "how"
is more important than the "what".
My communication inspires, moves, touches.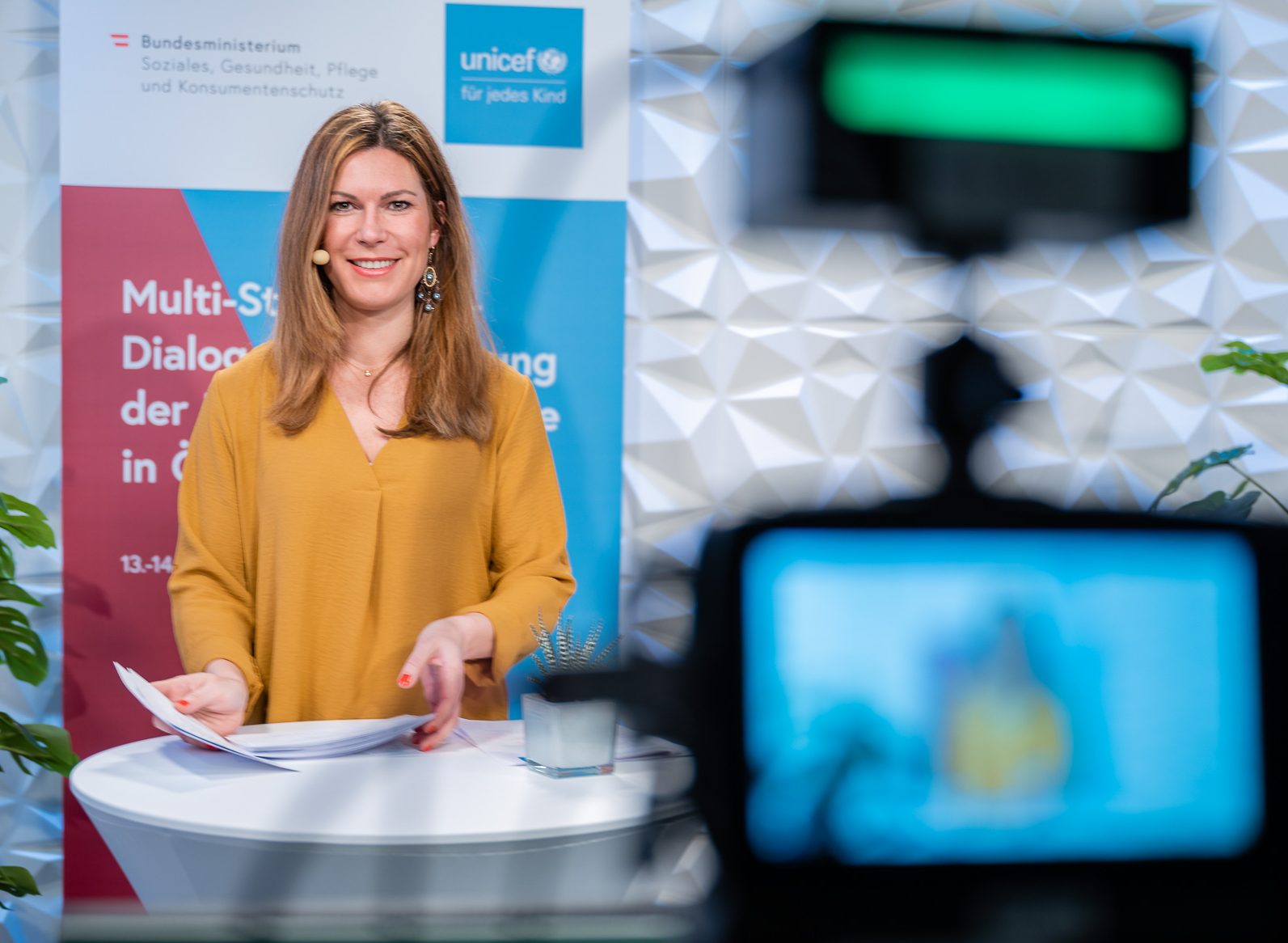 When I develop a script, design or program or present on stage, I am aware that your guests spend valuable (life)time with us. It is my pure intention that they have a fantastic time, go back home with enthusiasm and only associate positive feelings and emotions with the event.  Please challenge me by my credo: "People may forget what you said but they will never forget how you made them feel."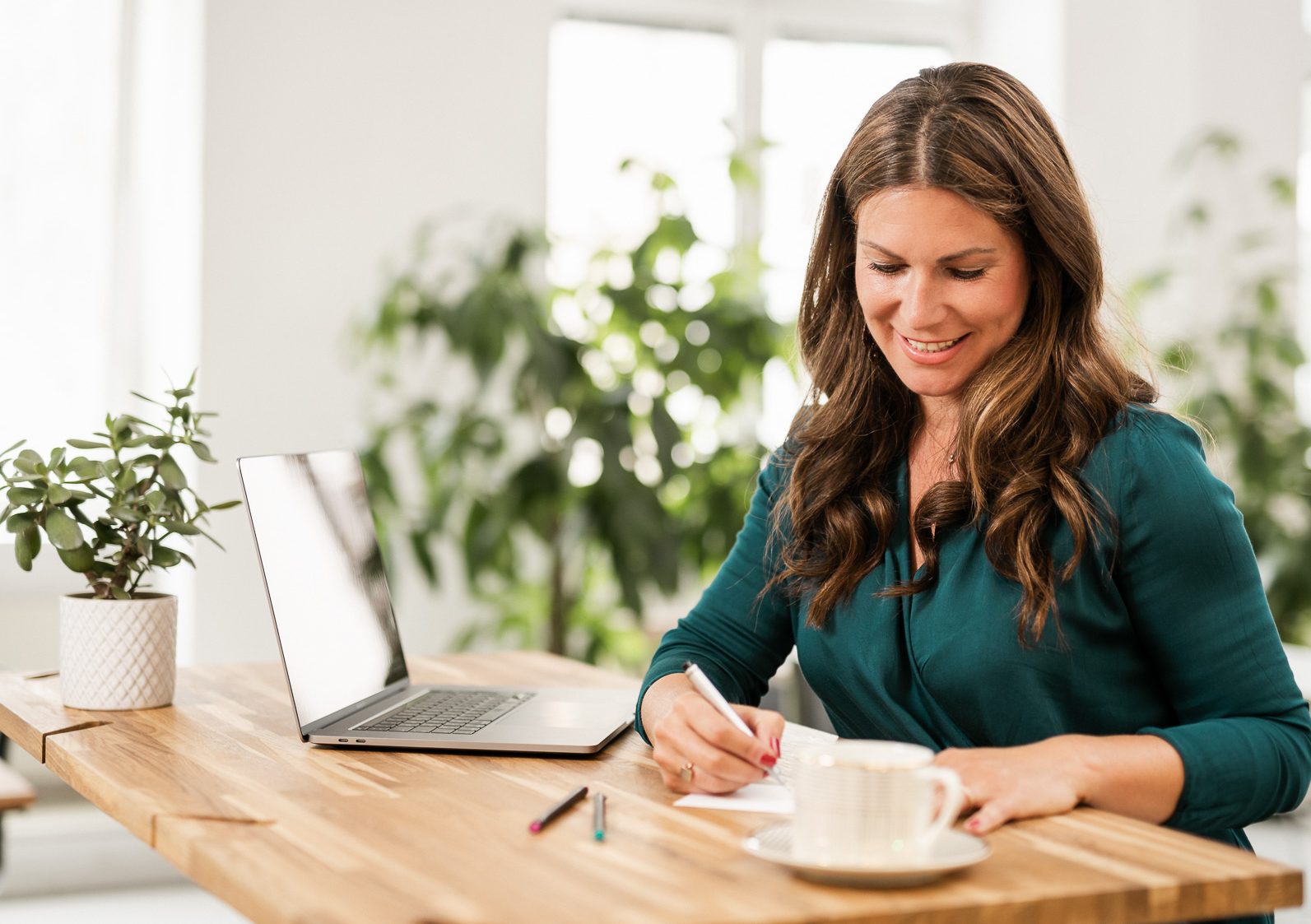 My texts and communication concepts always reflect the personality and character of my customers, their products, services or companies. That's why they are highly individual. I firmly believe that we can only reach people if we inspire and touch them.
In my seminars and workshops, I support leaders to communicate in a way that is effective and authentic. Cooperative and beneficial relationships with partners, suppliers, employees – and people in general – are less a question of rhetorical refinement but rather shaped by inner attitude.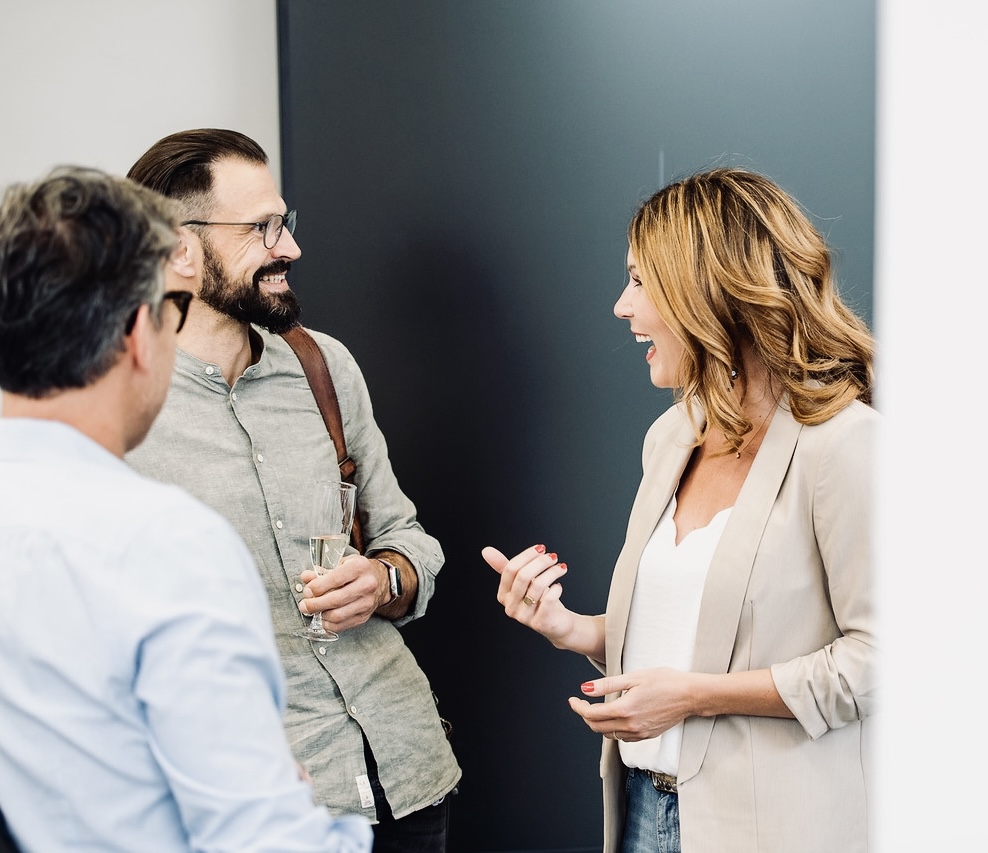 Since communication connects all of us, networking is one of my greatest passions. I love to open doors, build bridges and establish partnerships. I also design, develop and implement (interdisciplinary, cross-functional and cross-wide) ecosystems and cooperations – sometimes even between seemingly contrary worlds.
What I love to talk, communicate & write about
TOPIC AREAS

| | | |
| --- | --- | --- |
| Sustainability & Contemporary Leadership. | (Holistic) Health, Sports, Wellbeing. | Finance & Crypto. |
| Diversity, Children & Youth. | Tourism, Travel & Regions. | Handicrafts, Life Art & Nature. |
Projects, Partner, Clients
Success Stories
CORPORATES.

POLESTAR AUSTRIA. ENERGIE STEIERMARK. CONDÉ NAST / WIRED UK. STARTUP 300 AG. WKREISEL GMBH. NEOOM GROUP. 60+ IN VARIOUS OF COOPERATIONS & PARTNERSHIPS.

AGENCIES & SOLO ENTREPRENEURS.

GRAYLING. AVANTGARDE. ALPHA_Z / AUSTRIAN ROADMAP 2050. MEDIAAPPARAT GMBH. HABEGGER AUSTRIA. SOULFOOD BY ANDREAS ABLINGER. GEORG KREWENKA. KLAUS RANGER. PI FIVE. SATIS & FY. OPUS LIVE MARKETING. BGP. JUDITH STRIEDER. IT FOR YOUR NEEDS. SANDRA SCHABLAS. MARKUS KROISENBRUNNER. ZSOLT MARTON. RAFFAINER REPUTATION. IDENTUM.20+ IN FORM OF COOPERATIONS & PARTNERSHIPS.

PUBLIC INSTITUTIONS.

AUSTRIAN FEDERAL MINISTRY OF SOCIAL AFFAIRS, HEALTH, CARE & CONSUMER PROTECTION. AUSTRIAN FEDERAL MINISTRY OF CLIMATE ACTION, ENVIRONMENT, ENERGY, MOBILITY, INNOVATION & TECHNOLOGY. FEDERAL CHANCELLERY OF AUSTRIA / SERVUS.EUROPA. REGIONAL GOVERNMENT OF STYRIA / OFFICE OF THE REGIONAL GOVERNOR. URBAN INNOVATION AUSTRIA. GERMAN ENERGY AGENCY (DENA). STANDORTAGENTUR TIROL. ENERGIE TIROL.

Start-Ups.

TECH & NATURE. VERTICAL FARMING INTITUTE. GRID SINGULARITY – GSY GMBH / EVENTHORIZON SUMMIT 2017 & 2018. ALMA BABYCARE. MATERIAL ARTS SYTEMATICS. BATILOO. OBERENZER & TRITSCH OG.

NGOS & CHARITABLE FOUNDATIONS.

UNICEF AUSTRIA. WORLD ENERGY COUNCIL. WEB3 FOUNDATION. ENERGY WEB FOUNDATION. RED NOSES INTERNATIONAL. UNRUHE PRIVATE FOUNDATION. HELIOZ. MYCLIMATE.

HIGH NET WORTH INDIVIDUALS.

DISCRETION & ATTENTIVENESS – BOTH ARE CRUCIAL FOR SUSTAINABLE RELATIONSHIPS. I HAPPILY PERPETUATE THIS. YOU GET A GLIMPS ON INSTAGRAM EVERY NOW & THEN 😉
I have enjoyed working with Stefanie Gründl for several years now. I appreciate her intellectual alertness, her relentless openness and her empathy for achieving high-performance success with various teams. She combines excellence, professional-competence and leadership! I am looking forward to future projects.
MARTIN GRAF – CFO | CHRO ENERGIE STEIERMARK AG
It is always a great pleasure to work with you. You are a master at grasping connections, create structures with ease and get straight to the point. With your stunning talent you perfectly mastered to put our personality, values and what makes our company so unique into words.I thank you from the bottom of my heart for "being you".
KLAUDIA DEUTSCHMANN – TISCHLEREI DEUTSCHMANN GMBH
Stefanie is one of the few people who understand the essence of a person including her/his vision – and who can then make that visible for the outside world. The words "professional, brilliant, authentic and at the highest level" best describe the collaboration with her!
Walter Kreisel – CEO Neoom Group
I got to know Steffi as one of the rare outstanding professionals in the Austrian communications industry. She has proven herself to be calm, reliable and thoughtful, and has never constrained herself to just one discipline. Through the whole process she has always taken all critical questions or issues into account. Problems are solved rather than discussed. She is a true multi-talent without putting on airs and vain showmanship. Thank you for the great cooperation!
Juergen Beilein – CEO zbc3
You combine a good education with attractiveness and a strong personality. That's something rare and very special.
ALEXANDER STEINBERGER – BOARD OF THE WIENER PHILHARMONIKER
Steffi – what can I say? Because of you, we had a rock star on stage :)! You designed the choreography, and you developed the red thread through the "Rise of ICO". Thank you so very much for allowing us to tap into your remarkable networking skills. You have always been radiant and friendly, but also warning and demanding whenever necessary – it was such a pleasure to work with you.
BERNHARD LEHNER – BOARD MEMBER STARTUP 300 AG
Stefanie links two different worlds with each other: she understands, which solutions correspond to the zeitgeist and has an impressive network. With her commitment and expertise we were able to implement our projects faster and with more confidence. More than once, she has opened important doors for us. The value of her guidance and support has been priceless.
BASTIAN KELLHOFER – FOUNDER & CEO TRENDING TOPICS & TECH&NATURE
We asked Stefanie to join the Web3 Summit team and take over the project leadership in the middle of production with only two months left until the start of the event, having to work with and build on the team and resources already in place. She dealt with the legacy issues and got the production back on track very fast. We particularly appreciated her adaptability, efficient working approach and excellent communication skills. She often went above and beyond expectations to ensure that the inaugural Web3 Summit was as good as it could possibly be. Overall, Stefanie's knowledge, experience, attention to detail and efficient mode of working in a team, made her a pleasure to work with. I would engage her again without hesitation.
AERON BUCHANON – VICE PRESIDENT WEB3 FOUNDATION
Stefanie supported and counseled me during the development of my new business location in Linz. I highly appreciated her frankness and honesty, and her unconventional approach. Her talent to express complex interactions and technical information in a way, that inspires people and intrigues them, while authentically presenting our company, has deeply impressed me. THANK YOU for your tenacity, Stefanie, and that you showed us that with emotions we can conquer hearts and achieve our goals. #missionaccomplished
DANIEL LORENZ – NATIONAL TRAINER MATERIAL ARTS SYSTEMATICS
THANK YOU, Stefanie! Your passion and enthusiasm are infectious, refreshing and motivating. It's amazing how well connected you are and how generously you share that network – that's not common and therefore very much appreciated.
ULRIKE HUEMER – CITY OFFICE DIRECTOR I FORMER CIO CITY OF VIENNA
It was a pleasure working with you and I wish there were more people like you out there!
ANDREA WOLLER – VOLVO AUSTRIA
The years Stefanie led the team have been a wonderful story of success. You played a crucial part in a big development process at our organization. You have a wonderful talent to win people over for a good cause and to transform loose contacts into long-term relations and even friends. THANK YOU.
MONICA CULEN – CEO & FOUNDER RED NOSES INTERNATIONAL
I would like to express my deepest gratitude for your trust, time and appreciation over the last couple of months. You stood up for me, more than once, and that is not something I take for granted. Thank you for your words of wisdom, your encouragement to be someone great – simply THANK YOU for you being the way you are.
CONSTANZE LEUTNER – HEAD OF OPERATIONS – EVENTHORIZON 2018, GSY GMBH